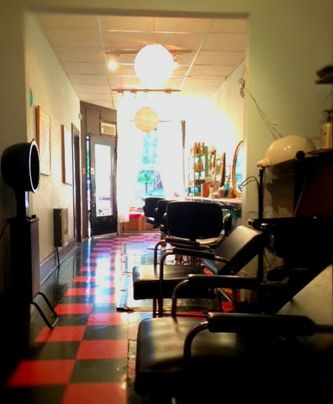 Hair is your Crown.
Gilly's Salon has been located at 2512 SE Clinton Street since 2005.
We are a cozy neighborhood place where kids are welcome and no toxic fumes are present. It is a safe space for all.
NO ammonia, formaldehyde, sodium lauryl sulfates, or plastics are used in our color, ever.
We use Organic Colour Systems Professional Color for a full array of coloring & highlighting options.
Gilly's also offers Henna Color Labs henna produced in Portland, Oregon. Henna can cover grey and
deepen or darken color as well as bring out red, brown or golden tones. It is made entirely of roots and plants and is
a beautiful option for those who are extremely chemically sensitive or simply very ecologically and health conscious.
services & stylists
---